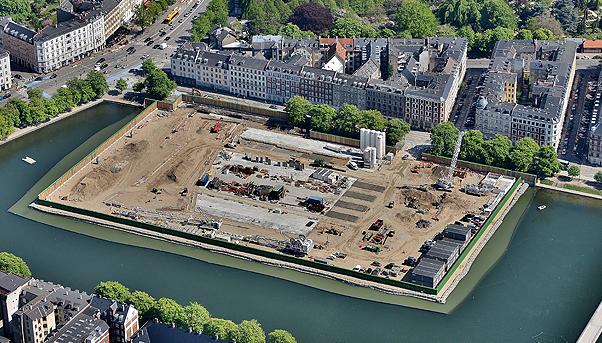 Not since the development of the city's famous Christianshavn neighourhood has Copenhagen witnessed so much construction.
Workers trudge about in hard hats. Trucks rumble down streets. And cranes swerve above pits from where the sporatic sounds of digging, drilling and hammering resonate.
Four hundred years after Christian IV ordered the construction of Christianshavn to extend the fortifications of the city, Metroselskabet, the public entity responsible for the metro network, has tasked Salini Impregilo and its partners to build a new line to help Copenhagen in its bid to become the greenest capital in the world.
Known as Cityringen, the line will form a loop around the city, helping place 85 percent of its residents within 600 metres of a metro or train station when it opens in 2019.
With its 17 underground stations, Cityringen will connect with an existing metro line as well as bus and train stations, giving people even fewer reasons to get in their cars.
Under the CPH Climate Plan 2025, Copenhagen wants to become carbon neutral in 10 years.
The metro system – and public transportation in general - is one of the components of this plan to reduce CO2 consumption from about 2.5 million tonnes to less than 1.2 million tonnes.
"Copenhagen wants to be the world's first carbon neutral capital in 2025," says Mayor Frank Jensen in the preface to the document detailing the plan. "This is an ambitious plan requiring long-term action, but it is realistic."
By 2025, Copenhagen wants 75 percent of trips made by residents to be done by foot, bike or public transportation – one of a series of targets listed on the website of C40, an international network of cities dedicated to fighting climate change.
"A carbon neutral city requires everyone to take a long look at their habits," adds Jensen. "Without the engagement and understanding of the people of Copenhagen, we will not be able to realize the numerous ambitions."
Such audacity is bound to come from a city at the forefront of so many other pursuits, such as design, fashion and food. Some of its restaurants, for example, belong to the New Nordic movement of culinary delights.
Neither does this emphasis on healthy living come as a surprise from a city where the bicycle is the favorite means of transportation for most people. There are 400 kilometres of bicycle paths in Copenhagen, and about 40 per cent of residents commute to work on two wheels.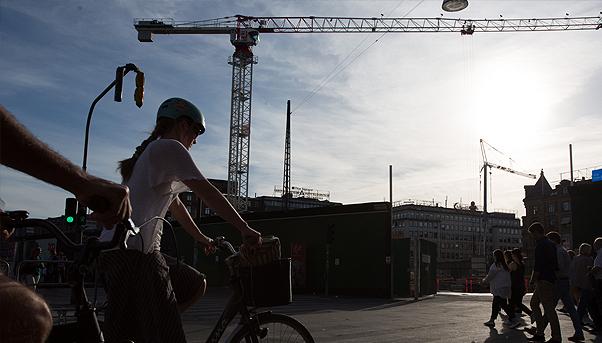 Cityringen will use nothing but the most advanced technology. Fully automated, its driverless trains will run round the clock along two single track tunnels, each about 16 km in length.
Once it is up and running, Cityringen is expected to serve up to 240,000 passengers per day, or 72 million per year. Along the edge of the platforms at each station will be screen doors to prevent anyone from falling in front of harm's way.
In addition to public transportation, energy and energy consumption are two other components of Copenhagen's carbon-neutral plan. But the city's fixation on energy – whether it be production or consumption - is shared by the entire country. Denmark gets more than 20 per cent of its energy from renewable energy – mostly wind turbines, a technology in which it excels. The country's goal is to increase that amount to 100 per cent by 2050.
Copenhagen, whose population in the metropolitan area reaches nearly two million, is helping the country towards this goal by applying a number of innovative technologies. In addition to solar panels and wind turbines, it is using biomass as a substitute for coal. It is renovating buildings to make them more energy efficient. It is also expanding the use of cooling plants that send seawater through a network of tubes connected to buildings to keep them cool during the summer months. It is making its bus fleet run on electricity, hydrogen or biofuel.
Copenhagen has also worked to make the city a nicer place to live, pedestrianizing streets in the city centre as well as renovating docks and industrial areas for residential apartments.