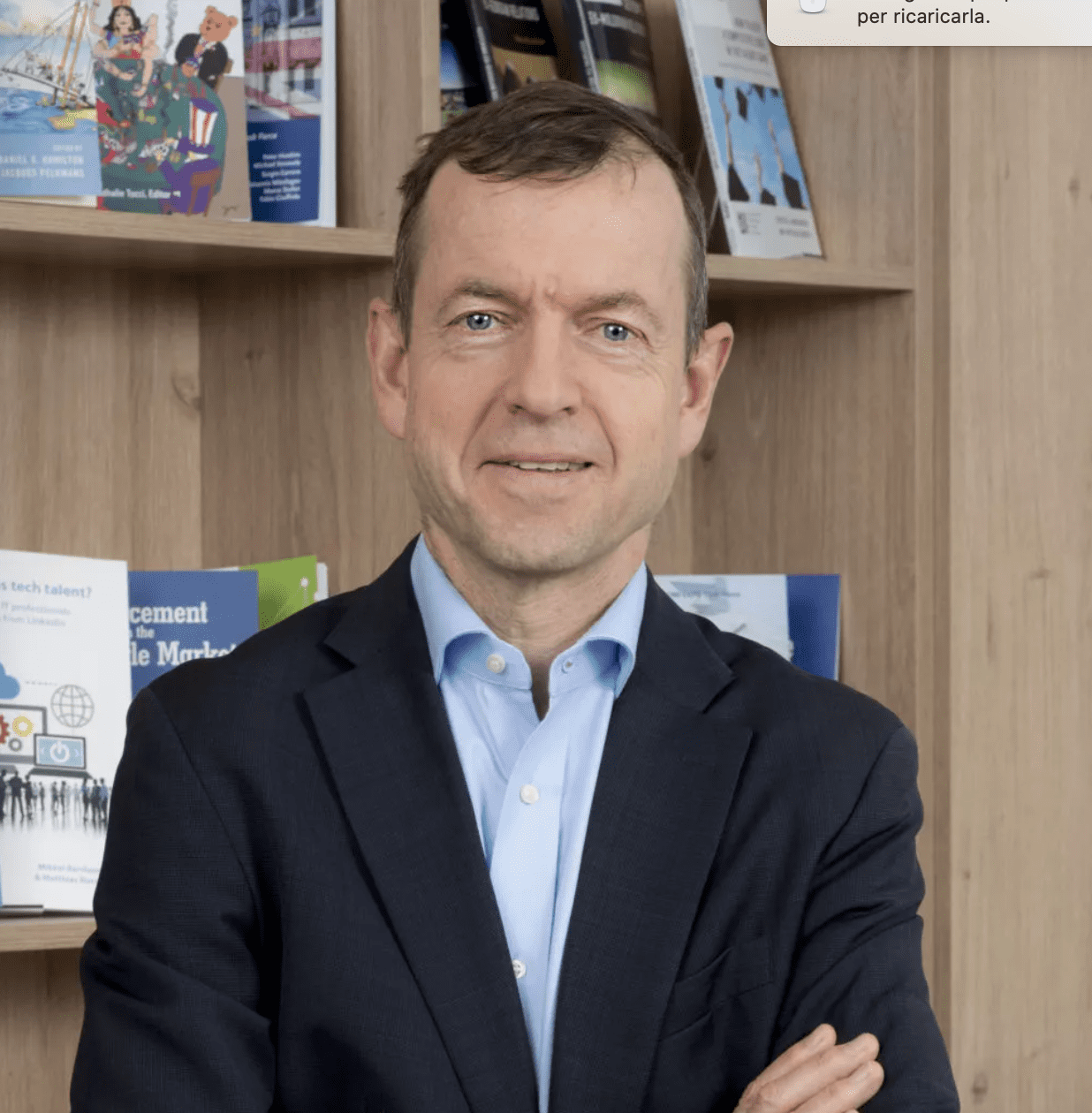 Daniel Gros is a German economist, and Board Member and Distinguished Fellow at the Center for European Policy Studies in Brussels, one of the most prestigious European think-tanks, which he directed from 2000 to 2020. He is currently an advisor to the European Parliament. He has also worked at the International Monetary Fund and at the European Commission.
"Large infrastructure projects, in America as well as in Europe, will be the foundation for economic recovery when this pandemic is really behind us." Daniel Gros, the German economist who is a Board Member at the Center for European Policy Studies in Brussels, one of the most prestigious European think-tanks, believes that investments in infrastructure are more effective than investments in manufacturing. That's because in terms of inflation, infrastructure spending does not create products that can drive price increases. Instead, infrastructure spending "improves the skeleton of a country, speeds up communications, and creates the conditions for sustained, robust and lasting growth. The problem is that we must know how to do it."
What are you referring to, Professor?
"By a strange coincidence, in the United States and in Europe, particularly in Germany, which is the continent's biggest economy, because of all the spending delays, it's almost as if we've lost the habit of being able to quickly and cheaply build basic infrastructures: dams, roads, railways, ports, airports and so on. We have even lost the expertise in design, and – until very recently it was hard to find specialised architects and engineers. This has happened for different reasons: in Germany, certainly because of scarce — too scarce — political will to commit public funds, for a misunderstood sense of savings. What was needed was an appeal from the Italian Prime Minister Mario Draghi at European level, who finally invited all leaders to distinguish between 'good' and 'bad' debt. Infrastructure spending is definitely good debt. And it also took a brutal recession like the one caused by Covid-19. We are seeing an infrastructure plan started in Germany that immediately became the flagship of the new government led by Olaf Schultz."
And in America? The Biden administration managed to pass a huge infrastructure package a few weeks ago….
"Yes, America's public spending measures to deal with the crisis passed through Congress without too many problems during the first phase, under President Donald Trump. And also during the early days of the current administration, when it came to providing direct assistance to families and businesses struggling with the crisis. This has been a blessing, mind you, with spending of over $5 trillion (€4.4 trillion) in three years, which supported a labor market where as many as over 20 million jobs had been lost. And the labor market has still not fully recovered.
You see, in America there was no pre-established public welfare network like there was in Europe, covering everything from health care to unemployment insurance, which is what supported European economies during this frightening crisis. That's why the packages seem so different in size (NextGenEU, approved with such fanfare, is "worth" no more than €750 billion, or about $900 billion, Ed.) In America, everything had to be invented: direct payments to citizens, to companies with the right criteria, to the unemployed with generous subsidies, to the sick with emergency public measures. These measures have not been without paradoxes: when the economy restarted, many people decided not to work because it was more advantageous for them to stay at home and pocket their subsidy checks. Now all that is slowly dissolving. The problem is that Afghanistan has arrived."
Afghanistan?
"Yes, the domestic political fallout from this summer's retreat has been so severe for President Joe Biden that his administration has not been able to pass any further stimulus measures for several months. And this is just when we needed to move on to phase two of the public spending programme, which calls for infrastructure investments to make the United States more efficient and more resilient in the event of new health and economic crises.
The situation is slowly returning to normal: Biden was able to sign the final part of the $1.3 trillion (€1.1 trillion) infrastructure legislation on December 8, 2021. A second, slightly smaller package specialising in personal services is still pending: new hospitals, new schools, new places to care for the elderly. It will probably eventually pass, but the timeframe has gotten much longer. In the meantime, however, we must go ahead with the projects financed by the first part, which are not a few, especially if we find a way to optimise costs."