Ileana Stigliani is Associate Professor of Design and Innovation at Imperial College of London, and one of the leading experts in the study of the dynamics that lead to industrial innovation. The prestigious international publication "Poets & Quants" has included her in its "Best Forty Under 40" professors list.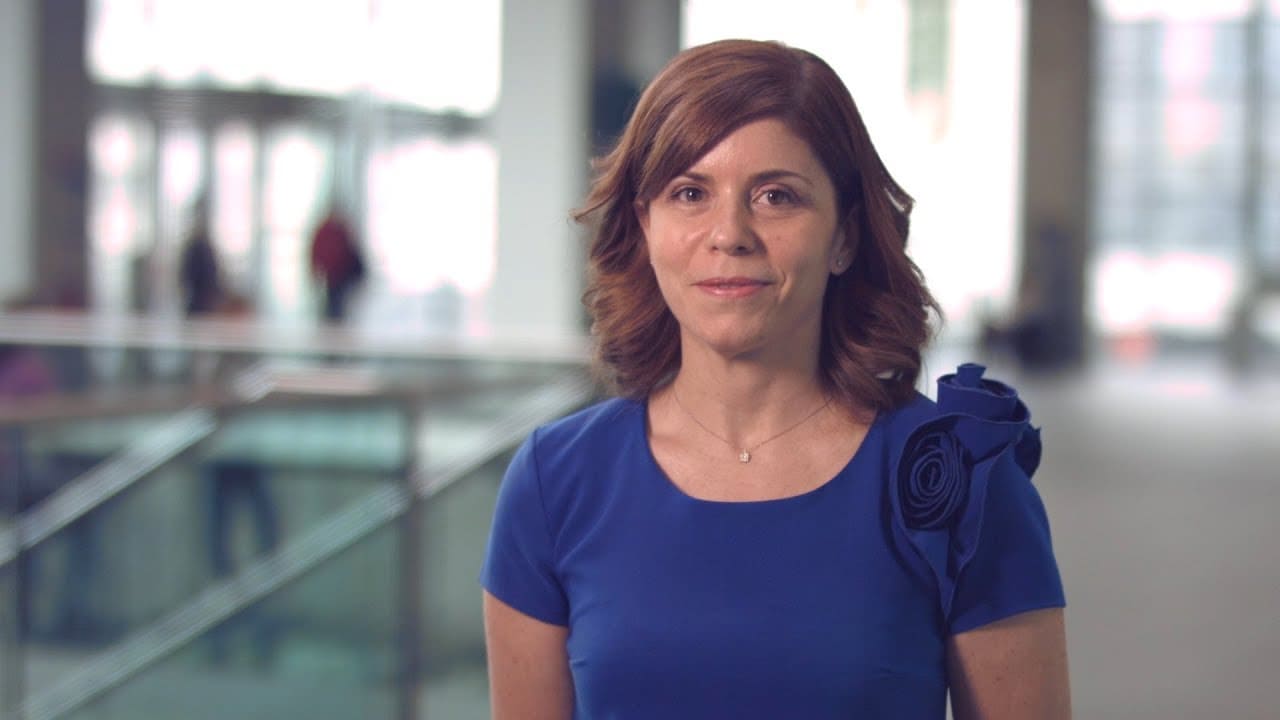 From her office at Imperial College in London, Ileana Stigliani teaches the managers of the future the secrets of innovation, an imperative in today's world even for traditional sectors such as infrastructure. And thanks to her research, she has been recognised as one of the best professors in the world, earning visibility among "women in STEM," or Science, Technology, Engineering and Mathematics.
"Specifically, I deal with social sciences," says Ileana Stigliani during an exclusive interview with Webuildvalue, "but like all women in STEM I feel like a minority in a world dominated by men, often better paid for equal skills, where the few women disappear in the background."
In the United States, as in the rest of the world, there is a strong focus on "women in STEM". The Obama Administration launched a White House program to tell the story and celebrate their achievements…
"The Obama Administration's initiative is commendable, because it has made it possible to bring many successful "women in STEM" to the forefront who are very important reference points and sources of inspiration for younger generations."
How can gender disparity in these areas be overcome?
"By eradicating gender stereotypes and inequalities from an early age. The most worrying thing is that these stereotypes are often formed during the elementary school years, due to a patriarchal educational system and a social fabric that is still deeply and dangerously macho; a world where it is natural to buy a doll for the girl and a car for the boy; or to mock a boy who cries because he acts like a 'sissy' and at the same time accept as natural that it is a girl who expresses her feelings and weaknesses. Not to mention the genderisation of children's textbooks and games.
Therefore, it becomes crucial to work on an equitable representation of women in STEM fields, for example by bringing female role models into elementary classrooms who have pursued uncommon careers, to show girls (and boys) different life choices than they may be accustomed to. Exposure to these experiences outside of ordinary female representation helps students approach unfamiliar areas."
In Italy, there has been a lot of talk about Samantha Cristoforetti, the first Italian woman in the crew of the European Space Agency. Why does a woman in space still amaze people so much?
"Because unfortunately we still live in a world where there are 'men's jobs' and 'women's jobs' and where sometimes women are considered 'the weaker sex.' These are gender stereotypes that sometimes result in real prejudices, and that often lead girls and adolescents to choose socially accepted educational paths and professions that cage them in a sort of educational self-segregation. A recent report by Save the Children, Through the Eyes of the Girl Child, highlighted how gender stereotypes in elementary school put girls in the position of doubting their own abilities and avoiding games or activities perceived as particularly complex."
From bridges to subway lines, how much does innovation in design applied to infrastructure matter today?
"It matters a lot. And in particular, it counts that the various players in the ecosystem that revolves around large infrastructure projects collaborate to find innovative, user-friendly and sustainable solutions."
Is sustainability applied to innovation also an economic added value or only a social one?
"Sustainability applied to innovation is an added value for the economy, for society and for the environment, if we apply the logic of the so-called 'triple bottom-line.' The serious crisis generated by the Covid-19 pandemic clearly shows that an economic recovery that does not take into account the horizon of both social and environmental sustainability will lead to serious consequences for the future."
"Webuildvalue" is a magazine dedicated to the world of large infrastructure works. A world where the role of women, especially those coming from engineering studies, is growing day by day. What margins are there for women to attain positions of increasing responsibility in the construction sector as well?
"In my opinion, discrimination must be addressed. This means hiring and promoting more women, closing the gap in pay, offering more flexibility in working hours. It's a long road, but there is plenty of room for improvement if you put these initiatives into practice."
Professor, when asked what you do, you generally say: I teach future managers how to solve problems. What is the best quality for a manager called to face and solve problems?
"Curiosity and empathy. Before solving a problem, it is essential to understand its root causes. Curiosity (and the open-mindedness that goes with it) is the primary engine that drives us to study a problem in depth and to distinguish its symptoms from its causes.
In addition to understanding what determines a problem, it is also important to observe it from the point of view of those who experience the problem firsthand. Empathy is the ability to place oneself in the state of mind or situation of another person — such as a client or colleague. When we empathise with someone, we extend ourselves outside of our boundaries and into that person's world. This helps with 'problem-solving' because it gives us insight into how the problem manifests itself in the work and lives of those who experience it firsthand and allows us to be able to solve it more effectively. Not only that, but curiosity and empathy are two key ingredients of creativity, which is necessary to find innovative solutions to problems. Cultivating these qualities confers a very important competitive weapon for the managers of the present and the leaders of the future."
Your research starts with design, so teaching the best practices used by designers to develop successful new products and services. How does this translate into traditional businesses as well?
"'Innovate' has become the key word for businesses in every industry. For traditional industries in particular, developing successful innovative solutions is a matter of survival – 'Innovate or die.'  as Peter Drucker would say. The current socio-economic environment is moving at such a pace that if traditional businesses are unable to re-invent themselves, they will be swept away by new competitors introducing new business models and technologies. Just think of the impact that Airbnb, Uber and Netflix have had in their respective industries."
You have devoted much of your academic career and beyond to innovation. How would you define innovation, or rather the attitude to innovate?
"People with an innovative mindset are forward-thinking, they are curious, empathetic, ready to test new ideas, they are not afraid to make mistakes but rather look at them as opportunities to learn and improve, they are collaborative and lovers of progress. Most importantly, they have the courage to dare and go beyond the status quo."
You have been named one of the "Forty under 40" best professors in the world by the American magazine Poets & Quants. How do you achieve this?
"With a lot of tenacity and determination, as well as passion for one's work. The career of every woman is fraught with many, sometimes too many, obstacles. If you're tenacious and believe in what you're doing, it's easier to get back up when you fall down and to hold on and keep going through the tough times."
How much will the propensity and ability to innovate count in the Italian and European recovery from the Covid-19 crisis?
"The pandemic was a tsunami that brought problems, inefficiencies and inequalities to light and created new needs, new behaviors and new lifestyles. The key to economic recovery lies in the ability to transform problems into opportunities for innovation and improvement. To do this, however, as Albert Einstein said, 'we cannot solve problems using the same kind of thinking we used when we created them.' And this is why cultivating a culture of innovation and applying Design Thinking in problem solving is now a necessity for companies, no longer a choice."