Economist Lorenzo Codogno is Visiting Professor in Practice at the European Institute at the London School of Economics. He was Chief Economist and General Manager of the Treasury Department of Italy's Economy Ministry, and head of the Italian delegation at the Economic Policy Committee of the European Union. He previously served as Managing Director for Bank of America.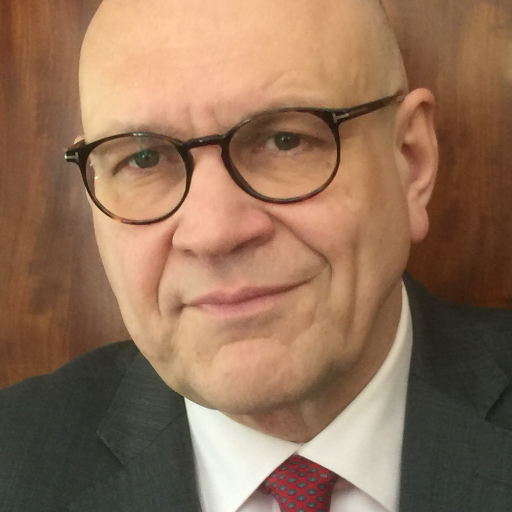 The risk of a resurgence of Covid-19 has rekindled doubts about economic recovery in Italy, Europe, and around the world. Yet the world's leading economies seem to be on a growth track.  Webuildvalue sat down with economist Lorenzo Codogno of the London School of Economics to get his outlook in this exclusive interview.
What is the biggest risk to economic recovery?
"The economic recovery can only by derailed by a new wave of hospitalizations. If intensive care units start to fill up again, this would force governments to enact a new round of restrictive measures. The biggest question mark at the moment is perhaps in the area of household and business confidence, which hopefully will not be affected by real or perceived risks."
EU countries are looking forward to a boost from the Next Generation EU funds. What should we expect in the coming months? What do you think the economic impact will be from these new investments?
"The first chunk of funding, equal to 13% of the resources requested, has already arrived or is about to arrive. From now on, financial resources will arrive semi-annually, and on the condition that the promised reforms are actually implemented. Many of the resources will be spent during the first 2-3 years, if there are no delays. The strong boost to investment and GDP will be felt as early as the second half of this year, in addition to the positive effect from reopening of stores, restaurants and other activities. The impact will be significant, and nominal GDP growth in Italy will exceed 6%. This has not happened since the post-war economic boom. According to current estimates, Italy will get 20.8% of total EU grants, compared to its GDP weight of 12.8%. Italy's Recovery and Resilience Plan reaches €191.5 billion. This avalanche of resources must be spent well, not only for the important impact it could have on Italy, but also because the success of the plan in Italy will be crucial for the European integration process."
Will Europe's expansionary policies resulting from the Next Generation EU be able to trigger a positive effect in the long term, or does the impact risk fading once the liquidity injection is over?
"We must not forget that demand stimulus, by definition, is transitory. The medium- to long-term effect will be on supply, and will depend on the quantity and quality of capital stock generated by investment and how this feeds in to increasing production capacity. It will also depend on structural reforms, which inevitably need more time to take effect. Short-term demand stimulus is useful, however, especially at a time when there is a lot of spare capacity, and unemployment still high. Moreover, past crises have taught us that demand stimulus can also have effects on supply. And vice versa. Investments and reforms can stimulate supply, which in turn supports demand."
You led the Italian delegation for the EU's Economic Policy Committee. Do you believe that this new era of expansive EU policies is limited to an emergency response to the crisis, or do you see a paradigm shift in the way the EU looks at development?
"It is still early to say. As I pointed out, Italy has an enormous responsibility. If the European plan is successful in Italy, it will be an important step not only for Italy but also for the entire EU, and we can't forget this. It will be an important reference point not only for any future crisis, but also for a paradigm shift in the EU. For the moment, it is important to consolidate the progress achieved and ensure that policy responses are effective and successful. We must not forget that the response to this crisis has involved transfers of money within the EU. German taxpayers will be taxed to help Italy. Politically, this is an important and delicate step. Italy will have to prevent European transfers from ending up like Italian transfers to the Mezzogiorno (Italy's underdeveloped south), i.e., resulting in a waste of public money without generating economic development."
The extreme weather we have seen in recent days, from Germany to China, confirms the urgency of a more sustainable development model. Do you think we are seeing the right opportunity now? Is the European Union strong enough to force member states to focus on sustainability in their recovery policies?
"I believe that this process is inescapable, and global. Europe is the leader. The green transition can be a driver of development. But we must also accept the fact that investments to combat climate change may resemble a sort of insurance for the future, and in some cases may not have immediate returns. The global community is increasingly aware that there are common goals that must be addressed through international cooperation. These include the fight against climate change, terrorism, pandemics, hacking, and so on."
Most European countries have announced they plan to invest a substantial part of the EU funds in infrastructure, along the lines of what we have seen in the United States, England and China. How important are investments in infrastructure today to relaunch the economy?
"As I said before, they are important insofar as they will increase capital stock, which can then produce growth in the future. If they are only short-term stimuli, they will vanish like snow in the sun. For this reason, a country must above all consider the quality of the expenditure, and to make it part of an overall development plan."
Looking at Italy, our country plans on investing heavily in upgrading high-speed railways. Many construction sites are up and running, and others will open in the coming years. What kind of contribution can this new model of sustainable transport make to the country's development?
"Italy is in some ways disadvantaged. The Bel Paese is a long and mountainous peninsula. Connecting different points in Italy and then Italy to Europe is essential in a world where logistics has become a vital factor for economic development."
The government has accelerated the start-up of new construction sites by appointing a long list of commissioners to oversee major projects. How important is streamlining administrative practices to speed up infrastructure implementation?
"It is of crucial importance, but not only for Next Generation EU. Procedures will have to be streamlined to give Italy a chance for lasting development even when European funds are finished. We know that bureaucracy, the inefficiency of the public administration, and the slow pace of the courts are formidable obstacles to economic development. Italy has already suffered a great deal from these problems, to the point of becoming the sick man of Europe."
The central question is still how to restart work on the many construction sites that been shuttered, and bridging the infrastructure gap, above all in the poorer South. Is there still much to do in this direction?
"There is a great deal to do. The important thing is that projects are framed within an overall vision of the country's development. It seems to me that the National Program for Recovery and Resilience is an important starting point. Now we need to make sure that there are no delays, no waste, or even worse. The crucial thing is also to ensure that the reforms actually effective enough to make a difference, and are combined with infrastructure projects. I would point out that Southern Italy has received a higher percentage of public investment in the past than the rest of the country, and despite this, these funds have not been able to improve the quality of infrastructure and act as a driver for development. Many negative lessons must be learned from the past."
Citing Italy's football victory at the European Championships and rock group Maneskin's win at the Eurovision Song Contest, the New York Times recently published a long article talking about an Italian renaissance. Do we dare dream about an economic rebirth for our country?
"Unfortunately, it's not enough to win the European football championships or anything else. But at least it's an injection of confidence that doesn't hurt."