Imagine waking up with your coffee already brewed, your bread freshly toasted, and your favorite newspaper downloaded and ready to go on your tablet. In the 90 apartments built between Groß-Berliner Damm and Konrad-Zuse-Strasse in Berlin, this isn't a pipedream, but a reality.
Comprising fourteen new buildings, all accessible with a magnetic card, the complex is interconnected, equipped with smart televisions, button-less elevators, and home automation systems, as well as green spaces, bike paths, and easy access to public transport. The Berlin of the future is built around new neighborhoods like this, setting new urban benchmarks through small projects that have been carefully conceived, designed, and made-to-measure to fit the parameters of a 'smart city.' 
These principles are guiding Berlin's urban redevelopment. No building or infrastructure project is not inspired by sustainability and new technologies. The city is changing the conversation about urban development, ranging from transport to buildings, and transforming the German capital into a magnet for innovators around the world.
Europe's "Silicon Valley"
It's perhaps unsurprising, then, that the Berlin area is the fastest-growing foreign startup hub, seen as one of the 'new Silicon Valleys'. Over the past few years, more than 3,000 innovative companies were founded by young visionaries from around the globe. Berlin is an ideal setting for putting their dreams into action, given rich fabric of technology and innovation-driven companies and its high quality of life (the latter in large part due to the city's focus on sustainable development). 
This tech ecosystem is also thriving thanks to steady commitment from both private investors and government. In 2019, public funds were used to open the experimental laboratory CityLAB Berlin, which brings together companies and entrepreneurs focused on new ideas and developing new technologies. To date, many startups have been born in the lab, along with other projects. Many of these have had ripple effects on the quality of life in the city, which is now focusing on revamping its transport and mobility network to be more sustainable.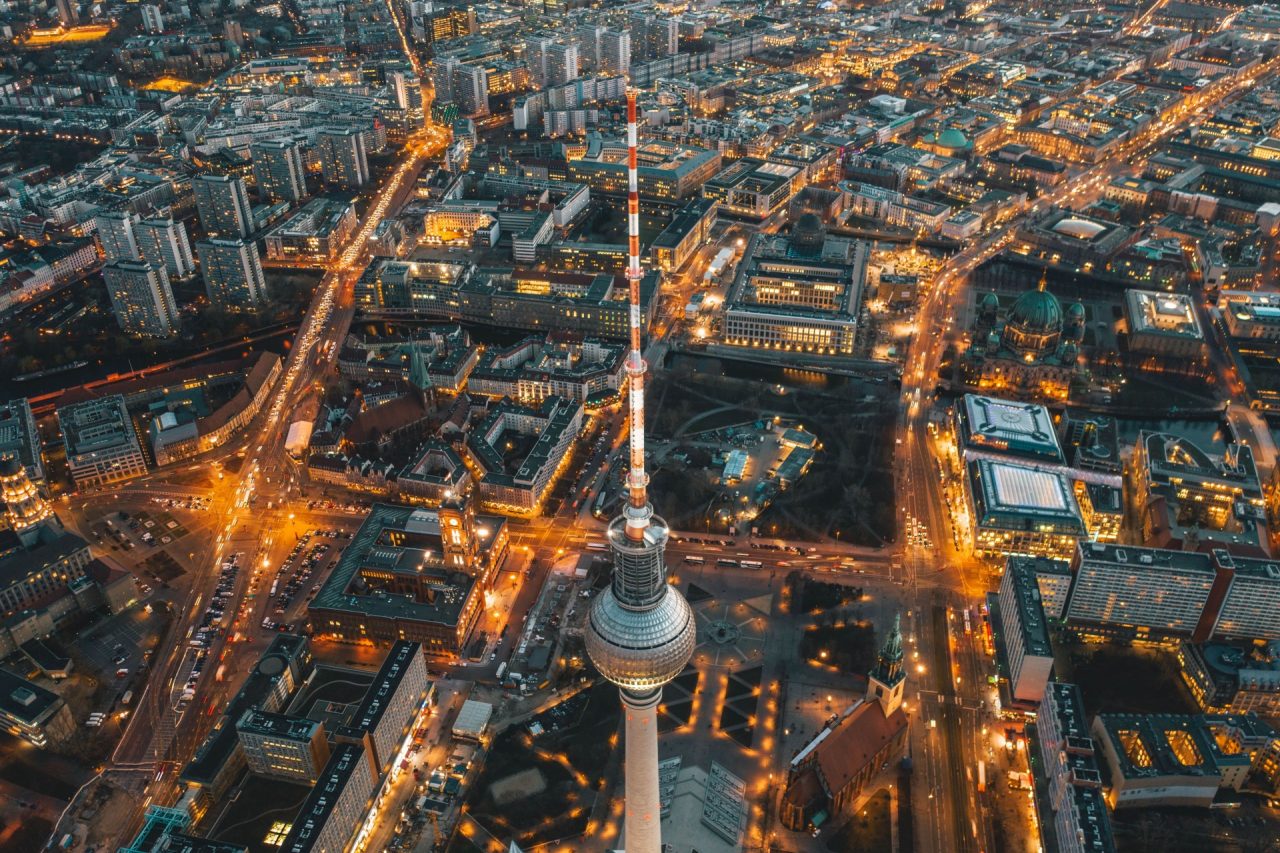 Berlin as a sustainable city
These days, Berlin's yellow metro is more of a tourism icon than an infrastructural one. Its vintage-looking trains, paired with punctual and reliable service, have made it one of the world's most beloved transport systems. But Berlin's mobility network stretches beyond its aesthetically sharp subway. In 2019, the city launched an ambitious plan to develop sustainable mobility by investing an average of $2 billion (€1.8 billion) per year. The project starts with an initial phase that is expected to run through 2023, and a second phase that will begin in 2024, with an expected end date of 2035. In total, the government and city administration expect to invest between $28 and $32 billion (€24.7 and 28.3 billion) in public transport.
The plan's most significant projects concern light trains, or surface streetcars, which today already run mainly through the eastern part of the city. By 2035, the project aims to expand the network of sustainable surface transport by 28%, from 194 to 267 kilometres (121 to 166 miles). Similarly, the number of streetcars is expected to increase by 38%.
Alongside the streetcars, the plan calls for the expansion of the S-Bahn, the surface rail line. The new lines will be concentrated mainly in the northern part of the city. In terms of urban renewal, they'll be distinctive: the plan is to modernise old railway lines currently in disuse rather than build new ones. These old structures will take on new life as they return to serving residents of the great German city.
Even the traditional metro will be expanded, with a line to the Tegel airport, slated to become a technology park once it retires as a passenger hub, and two new lines that will go to the new BER airport.
These changes and evolutions in rail transport run alongside a broader city government strategy aimed at reducing pollution. By 2030, according to the plan, all public buses will be electric, and will run at a frequency of no more than 10 minutes between one vehicle and another. 
This is, in part, in response to the city's demographic shifts, as well as its internal development and infrastructure needs. By 2030, Berlin will be home to 4 million residents, compared to 3.63 today. The process of transforming a large European capital into a global smart city is a worth challenge.