Mayor of Paris Anne Hidalgo has promised Parisians a "15-minute city," where nearly everything can be reached within that short time frame. The mayors of Milan and Los Angeles are focusing on "green recovery," aiming to stand out in the C40, a club of the world's most sustainable cities. These are just three examples of urban renewal and of sustainability-oriented development in major metropolises, highlighting how cities, metropolises and "mega-cities" are being called on to face the challenging task of redesigning themselves after Covid-19.
Amid the pandemic, the empty streets, shuttered shops, and cleared-out cinemas, theatres and public transport have sparked an international debate on the role of cities in the future and how to ensure their growth while also following environmentally integrated models.
Today, cities take up only 3% of the earth's surface, yet are home to 55% of the global population. Cities are also responsible for 60% of polluting emissions and produce 70% of global solid waste. In Europe, about three-quarters of the population lives in urban areas.
It's fitting, then, that more than one third of the resources provided for in the Next Generation EU plan, focused on European rebirth post-Covid-19, will be allocated to climate protection and urban and industrial regeneration programs.
A Europe of cities: the appeal of Ursula von der Leyen
On September 16, at the height of the Covid-19 crisis, the European Union officially made urban renewal a central point of its policies.
In her first State of the Union speech, president of the European Commission Ursula von der Leyen launched a "New European Bauhaus," an urban development plan focused on sustainable cities and buildings.
"I want Next Generation EU to kickstart a European renovation wave, and make our Union a leader in the circular economy," von der Leyen said. "But this is not just an environmental or economic project: it needs to be a new cultural project for Europe."
The Union's ability to reach its ambitious goal of becoming a "climate-neutral" continent by 2050 will depend on the success of a revolution carried out through urban renewal.
The history of today's European urban regeneration has been in the making for some time. A key first move was the 2007 approval of the Leipzig Charter, a plan for sustainable development of urban centers, followed by the Toledo Declaration of 2010, the Territorial Agenda of 2011, and the Amsterdam Covenant of 2016. In the final example, the goal of annually reconstructing 2% of the continent's city buildings was announced for the first time.
The first financial tool to facilitate these goals is the European Regional Development Fund, a €200 billion ($243 billion) fund spent between 2014 and 2020. About 50% of this fund's resources was spent on urban centres and aimed at integration and regeneration projects.
Italy was the second recipient of European Regional Development Fund resources, after Poland, and is also one of the main countries involved in Urban Innovative Actions, another European fund addressing key urban challenges. For the five-year period 2015-2020, this fund distributed a €372 million ($453 million) budget across 86 projects in 19 member states and the United Kingdom. Thirteen of these projects took place in Italy.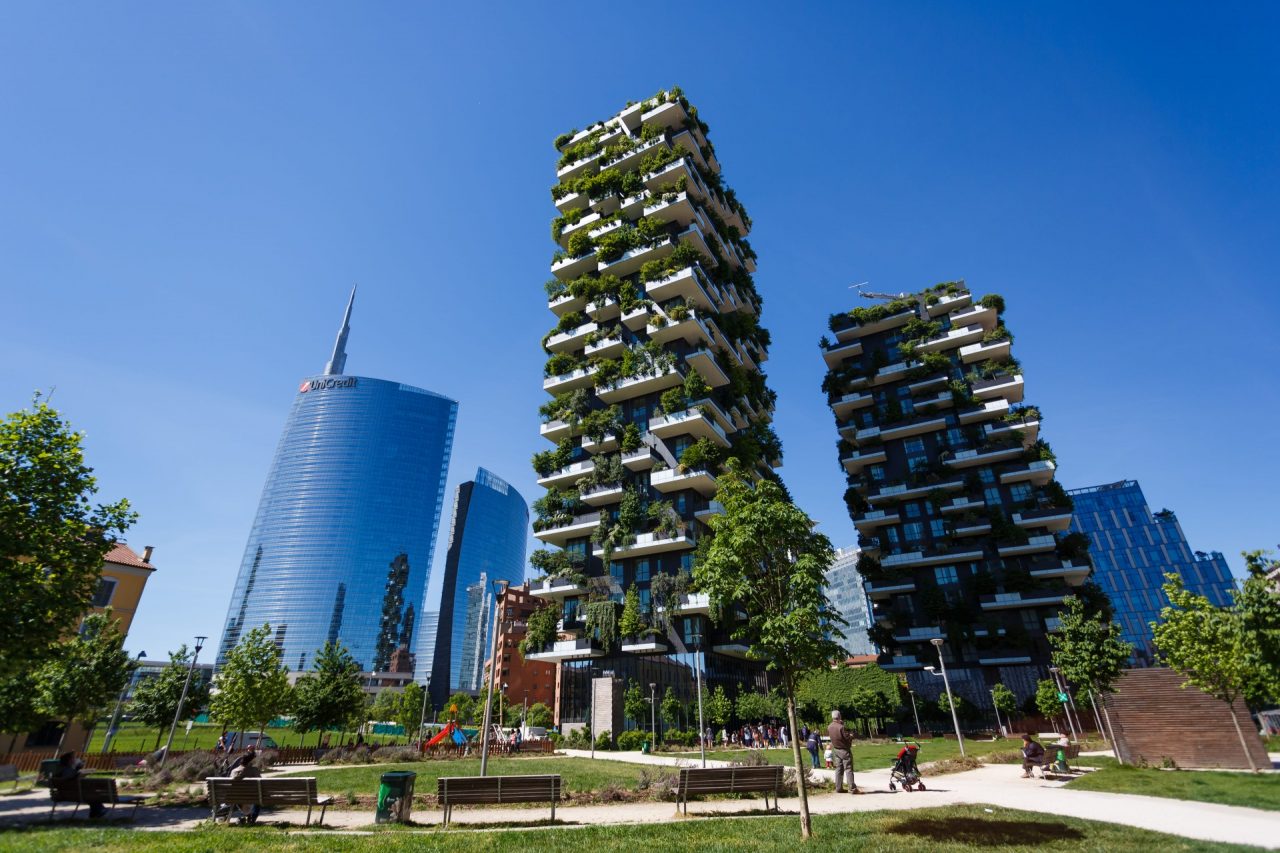 Recovery Plans for urban renewal: the approach in Spain and Portugal
Within the European Union, many countries have already unveiled the guidelines of the investments guaranteed by Next Generation EU. Urban regeneration is a pillar of many of the projects announced so far, including a significant section of the plan that the Spanish government presented to the European Union. The guidelines for spending European funds between 2021 and 2023 encompass an urban agenda, comprising the modernisation of many buildings, the creation of sustainable infrastructures and the launch of programs aimed at constructing "green" buildings.
Even more so than Spain, Portugal has dedicated a considerable part of its European development plan to city-based interventions. Indeed, 64% of Recovery and Resilience Plan funds will be invested in sustainable housing construction. (non riesco a trovare la cifra 64%.)
The European Union has committed to developing and making the necessary resources available to ensure sustainable urban development. This stems from an awareness of the growing role of metropolises – not only as population centers, but as productivity hubs that will drive economic recovery.
According to the OECD, over the next 10 years, there will be close to 500 cities around the world with populations exceeding one million. By 2030, there will be 41 megacities with populations of over 20 million, and by 2050, 70% of the global population will live within urban areas.
In light of this inevitable transformation, metropolises must be rethought so that the population boom coincides with sustainable development initiatives touching all areas of city life, from infrastructure to buildings. Sustainable mobility, green buildings, safe schools and hospitals will become the pillars of a new model for living together in large urban centers.